PARTY PLANNING GOT YOU PUZZLED?
Breakout KC is the go-to place for all your team building outings, birthdays and special events!
LET'S CHAT!
WHICH ESCAPE ROOM SHOULD YOU PLAY?

Take our escape room quiz to find the perfect escape room for your next adventure!
FRIENDS, FAMILIES, CORPORATE EVENTS…
WE CAN HANDLE GROUPS OF ANY SIZE
Escape rooms are perfect for team building, celebrating birthdays, bachelor(ette) parties, and anything in between. We will help create a memorable experience for your group with our immersive and locally designed escape rooms. You'll keep talking about it long after you Breakout!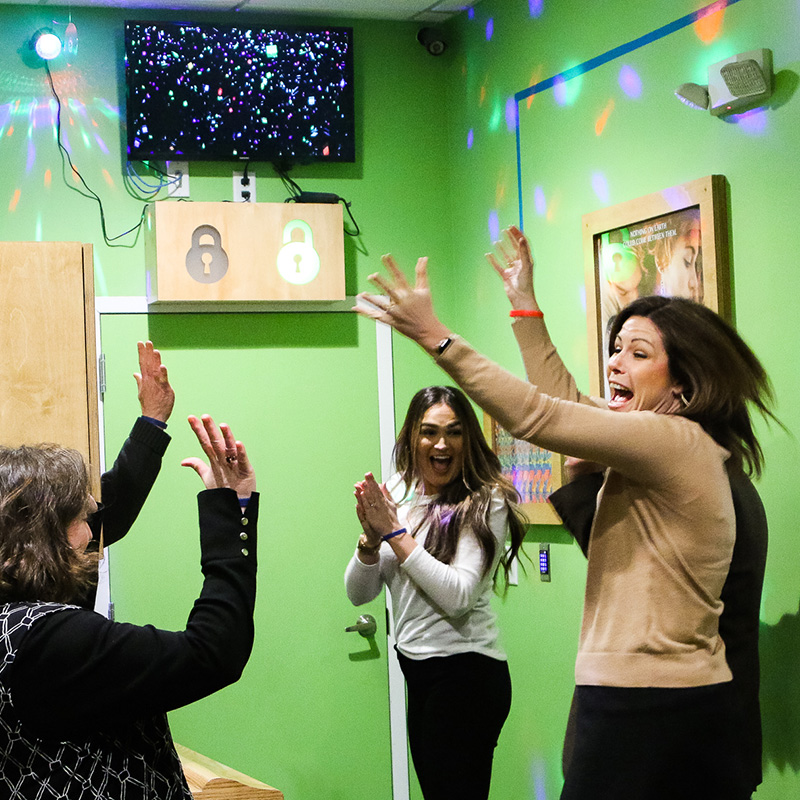 PRIVATE ESCAPE ROOM RATES
FOR LARGE GROUPS AND SPECIAL EVENTS
The more the merrier! If you have a larger group that you can't book through our online booking tool, we have custom options just for you. Reach out to our Fun Coordinator today to learn about our large group discounted rates when you book 17+ guests Sunday – Thursday!
Have 50+ guests? No worries! We can build a custom schedule for your large group to feature back-to-back escape rooms during your special event.
ESCAPE ROOM PASSPORT EXCLUSIVE DISCOUNT
Remember the fun of your next escape room event with an exclusive Breakout Passport! For Multi-Room bookings, we have a special discount on these keepsakes so every guest walks away with a memento.